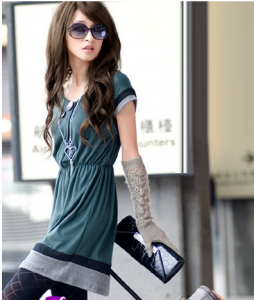 Wearing stylish and trendy clothes is not just about looking good physically. Wearing the right clothes that make you feel fashionable and comfortable is also beneficial because it hugely affects your mood and the way you carry yourself. Looking good greatly contributes in your high level of self-confidence and self-esteem, which is crucial in dealing with people and in performing your duties at home and tasks at work. So, investing money for clothes and accessories is not a bad thing. It is actually necessary to achieve quality living.
This blog is created to keep people updated with the current trends in fashion. In particular, it focuses on Asian styles and design that have been penetrating the international market successfully during the last several years. The blog is also created to highlight Asian designers and creations that are undeniably of world-class quality. With the different web articles, we intend to introduce new and upcoming designs and styles, which fashion-savvy people usually anticipate. In addition, there will also be content about tips on how to keep up with the trend even if you are on a tight budget. There will be recommendations about fashion events and sales that offer huge discounts and affordable price rated. There will also be content about proper mixing and matching of wardrobes to achieve different looks using several pieces of clothing. We will make sure that the blog and its content promote Asian fashion with the goal of informing both men and women around the world about the diversity of designs, styles and creativity in the world's biggest continent.
To achieve the blog's goals and objectives, we will have contributors, writers and editors who will ensure regular posting of informative, timely and relevant content. Our contributors are people who are well-informed about the fashion industry in Asia. Our writers are very fashionable people who have vast knowledge about proper styling and wearing of different kinds of clothing. The editors are also knowledgeable about what's in and what's not in the fashion scene. Our people are passionate in their crafts and they are working as a team to make sure that the blog shares nothing but information that will truly help our readers.
With these, the readers can expect well-written blog content that will help them become more critical about styling and the fashion industry in Asia. The can also expect to get regular updates about big events such as fashion shows that present the latest collections of certain designers. They can also expect helpful and valuable tips that can make every day styling a lot easier.
To make sure that the blog addresses concerns of the readers, it will accept all types of feedback that we will use to keep our effectiveness. Readers can air their opinions or share their knowledge on the comments section of every article or other types of content. They can also send their questions and suggestions through the blog's Contact Us page.
With these, we hope to make the blog an effective venue to keep people updated about Asian fashion and help them become more fashionable.
About Us

,