Here are 6 Awesome Pool Shade Structures For You to Choose From
Having your own swimming pool is a great thing — you can have fun in the waters and exercise or relax while you're reading a book by the poolside, right in your own garden. But adding a pool shade structure can make things even more awesome and safer for you. Pool shades in Sydney help protect you from the UV light coming from the sun as they can filter up to 75% of the said harmful rays. Plus, these structures can also dramatically improve the look of your yard.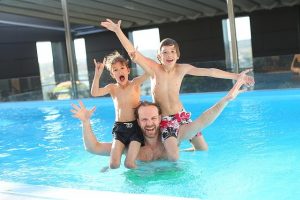 Thinking of installing one for your own pool? Here are six of the most popular pool shades in Sydney for you to choose from.
Sail shade. Considered as one of the most fundamental pool shades in Sydney, a sail shade is a triangle-shaped fabric piece that is economical and easy to install. It is typically anchored in one part of your house and in two posts on the opposite side. It is versatile and is said to reduce heat by 30%.
Shade umbrella. Another basic pool structure is the free-standing shade umbrella. Easily movable, it removes the daunting task of installation from the equation. You can simply place it at your desired location and tilt it to your preferred angle of deflection against the sun's rays.
Retractable canopy. Perhaps the most complete among all pool shade structures, a retractable canopy can provide shade to the whole area covered by your swimming pool. As it is installed through a lane of support posts on each side of the pool, it gives a more polished and sleek look compared with other structures. This is essentially similar to canopy except that it is only supported by a single structure in one side of the pool. An advantage of this one is that it can give sunlight protection to those who are in the water as well as to those in the poolside where the support structure is installed.
Retractable enclosure. If you are looking for a large-scale shading solution to your pool, opting for a retractable enclosure is a cost-effective choice. It is an intricately designed series of arched trusses that provide support to the retractable shades. Certain sections of the enclosure can be retracted to give just the right amount of shade.
Pool shades vary in style — and pergolas are the best choice for you if you want to emulate tropical vibes. Made from quality woods, pergolas can be installed on one side of the pool to serve as an eye-catching centerpiece of your garden.
Here are 6 Awesome Pool Shade Structures For You to Choose From

,