Knockdown and Rebuild: Offering a Better Option to Enjoy a Home that Fits Current Lifestyle and Needs
Many homeowners in Sydney are now opting for knockdown and rebuilds than doing extensions or renovation projects. Home builders in Sydney are generally offering good deals for knockdowns and rebuilds which allow homeowners to enjoy a new home that fits their current taste and lifestyle.
Reasons why knockdown and rebuild is a better option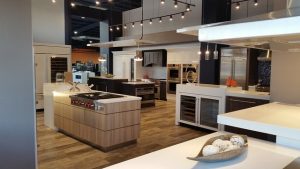 There are many reasons why a homeowner is opting for a new home. One is having a home that serves their purpose and needs. Extensions and renovations are two ways of turning old homes into a home that generally fits the needs of the occupants. However, extension and renovation can be costly and in addition, can be very stressful. The cause of stress can come from restrictions and building codes that are strictly applied to extension and renovations. Knockdown and rebuild with competent and trusted home builders can give homeowners the opportunity to create a home that suits their current taste and lifestyle. Having a new home may mean you move out from your current location and if your current location is good and you don't want to relocate, it is best to knockdown the old home and rebuild it into a home that fits your current lifestyle. Knockdown and rebuild also allow your new home to be in compliance with the current building codes and standard designs. While extensions and renovations may address your current needs in a home, working in and around existing structures can be costly, and most often it goes beyond the budget as builders see there's more to be worked out during the renovations or extensions. Knocking down your current home and rebuilding will have you building a new home of standard designs and that address your current lifestyle. You can enjoy a home design that is of your liking and that fulfills your and your family's needs. If you want a themed house, knocking down your current home and rebuilding it into your desired theme home such as a country, a modern and chic, or a family-oriented home will generally save you time, money, and the environment and community you dearly love.  Another great inspiration is most of the Project homes are of knockdowns and rebuilds and these homes are of current standard designs and built-in current building standards and codes. It is also easy for homeowners to turn their old homes into energy-efficient homes doing knocking downs and rebuilding.
If you are into thinking of having a new home but do not want to relocate, there are home builders particularly in Sydney with knockdown and rebuild offers that will not let you go over time and over the budget.
Knockdown and Rebuild: Offering a Better Option to Enjoy a Home that Fits Current Lifestyle and Needs

,