Skin exfoliation is the process of removing the dead skin cells. It is a procedure that helps in bringing out your younger looking skin through the use of a face exfoliator. There is a variety of substances that can be used as an exfoliator such as sand, sugar, salt, seeds, and a lot more. Among the common types of facial scrub, coffee is relatively a new thing. According to the pioneers of coffee scrub, it gives a soothing effect. It is a natural substance that does not contain harsh chemicals. It can be mixed with other facial scrub ingredients to enhance the exfoliation and add nourishment and moisture to the skin.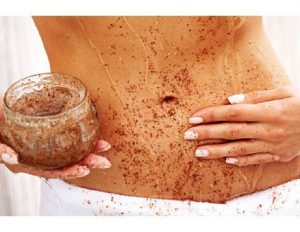 Aside from that, the coffee scrub mixture is also found to be an effective way to reduce cellulites in the body. Caffeine contains antioxidants that tighten the skin. Regular application can reduce stretchmarks in the body over time. To give an overall effect to the skin, it can be mixed with oils and salt. When applying on the skin, massaging the targeted area can improve the blood stimulation. It will result to smoother and firmer skin. Compared to other facial scrubs, coffee gives a rich aromatic scent that feels soothing.
To create your own coffee face exfoliator, you will need one cup of coffee grounds, which will be mixed coconut oil and 3 tbsp. of sea salt or sugar. Before having a shower, you can apply the coffee scrub mixture using a dry brush to help exfoliate and stimulate blood flow. Repeatedly, apply the scrub in circular motions all over the body or in selected areas to get the full benefit of the exfoliation process.
If you want a more relaxing experience, you can get a coffee body scrub in beauty clinics all over Australia. The effect may be the same, but the beauty clinic can give you a spa-like treatment that is relaxing. It can even reduce stress and soothe your whole body. Aside from coffee scrubs, they also offer lip scrubs. A lip scrub is the same as the normal scrub. It aims to exfoliate the lips and remove the dryness while moisturizing it at the same time.
As a last note, look for great beauty clinics that offer quality service. If you have no idea where to go, you can ask some friends or read online reviews and feedbacks. Everyone deserves some pampering especially with all the stress and work we are dealing. Always take good care of yourself and your body.