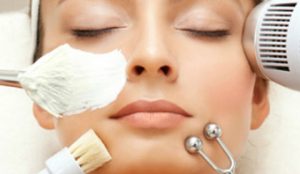 Your neighborhood salon is restricted to hair services like haircuts, coloring or styling. There are clinics that can offer you more than that. For example, you can book yourself for skin treatments like exfoliation are great for making sure that your skin always looks great and fresh all the time. After all, not just your hair needs professional care and maintenance.
You might not know it but your skin is actually your body's biggest organ. It covers your whole body, therefore, it has to deal with a lot. It is daily exposed to the harsh ultraviolet rays of the sun, and you can only imagine how much dirt and pollution can get stuck in your pores. This is why it ends up looking dull and old. A skin rejuvenation session can turn this around and remove dead cells, revealing newer, fresher skin that glows.
In fact, not only the skin in your face should be taken care of. Ever noticed how dry the skin on your legs and arms become especially during the cold months of the year? Skin treatments like a full body scrub can give nourish it with all the vitamins it needs, and keep it hydrated.
Moreover, you can finally enjoy hairless legs and underarms. Shaving them makes it only uglier and does not really solve your problem. Worse, every single time you shave it, it grows back thicker and rougher. However, with laser hair removal, you can forever say goodbye to unwanted hair. With a few sessions, you start seeing less growth until you have clear and hairless legs and underarms forever.
In short, in the same way you can trust your stylist to keep your hair healthy and growing beautifully, you can have the same care for your skin. From facials, peels, or exfoliating sessions, you can remove dirt and skin that accumulate and you cannot clean at home yourself. You can also go for some treatments that can reverse or correct any imperfection like skin pigmentation.
All of these anti-ageing non-invasive treatments are available to help keep your skin looking young always. The earlier you decide to maintain it and avoid signs of age, the better. You can stop wrinkles from starting by nourishing the skin and addressing from sun damage. It will definitely be worth it investing in these skin treatments now than having to pay for expensive cosmetic surgery. With good care, you can astonish other people who will not believe how young and fresh you always look.