Simple Decorating Ideas for Kids' Room that Makes Moms and Kids Happy
Kids' rooms have the usual bed, drawers, and storage in keeping toys, and there are times moms would feel guilty of their choices. In trying to be good moms, oftentimes, they allowed their choices to get small. They pick traditional or classic pieces that oftentimes don't exactly match their kids' personality, dreams, and activities. With so much talk about trends in kids furnishing such as Scandinavian kids furniture, here are some ideas that would allow moms to be like any mom with happy kids.
Decorating together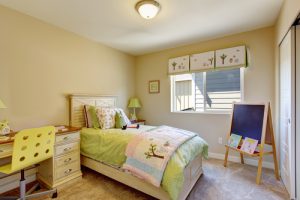 There's nothing like having fun time with your kids so why not decorate their rooms together? Getting kids involved in painting their rooms would make it more fun. Give them options for color schemes and what should go up the walls.  Take them along shopping for the furnishing and ask for their opinion if that Scandinavian kids furniture do match their activities, dreams and wishes. If the kids have ambition or a wish, allow spaces for it. Help them to choose the theme by showing how a future scientist room would look like or let them fall in love with a theme with a Scandinavian kids' interior complete with beds and drawers.  Making kids feel involved and important make them love every piece inside their rooms.
Giving them more space
Kids tend to be more physically active and need more space to move around. Don't make them struggles for space by choosing furniture like Scandinavian kids furniture that offer storage solution for kids bedrooms. Choose storage furniture that serve as out of sight storage for toys, books and gadgets to make rooms look neater and less crummy.
Kids' special corner
If you have more than two kids, having a special corner for "to do" things together don't only teach them love for siblings and bonding but also making use of space that sits empty. The space need not have outstanding kids' interior but a space that simply have things they need for activities or crafts and that are within their reach.
Creating strong focal point
Room's focal point is something that the eye is immediately drawn and make sure your kids' room has one. Make use of items that describe the occupant or what he has or like such as a favorite baseball bat or an airplane. For a nursery room, choose from the many cute and simply beautiful Scandinavian nursery decors. But, always remember that less is more and get rid of clutter to draw eyes to the focal point.
Good Moms aren't based on how coordinated or how well-put furniture are on their kids' rooms are but if both get thrilled and enjoy it; there's nothing wrong doing it.